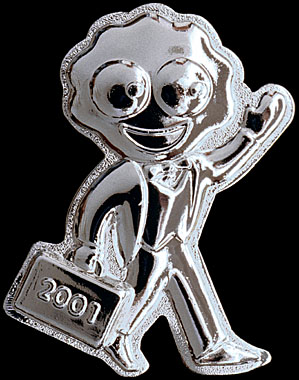 In August 2001 Robertson's announced Golly's retirement. At the same time they announced that a Golden Farewell Golly brooch would be issued to their 5,000 "lifetime collectors". It soon became clear that many more collectors wished to receive a farewell brooch. So, in October 2001 they announced a Silver Farewell brooch would also be issued for £15. This would be available to everybody.
This badge is identical to the Gold version and was individually boxed and came complete with a certificate of authenticity. Unlike the Gold version, the Silver 'Farewell Badges' were NOT part of a limited edition set and therefore neither the badge nor the certificate were numbered.

The place where the individual number was stamped on the gold version can clearly be seen as a gap in the backstamp on the reverse of the Silver. The gold embossed box lid was changed to silver and the "Farewell Golly" inscription inside the box lid was also changed to silver.
The Silver brooches were despatched in January 2002 after the completed Gold Farewell applications had been despatched and the backlog of mail was up-to-date. In April 2002, it was confirmed that only 3,000 had been produced and by the end of May 2002 they had all sold out.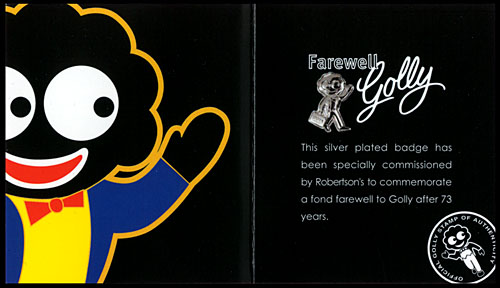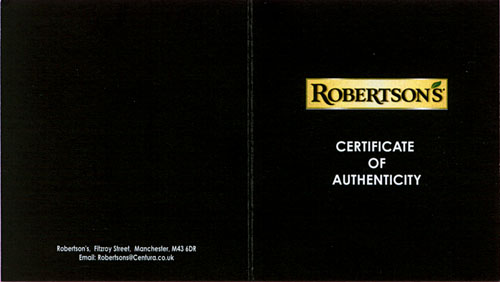 S I T E M A P

Golly Corner: Silver Farewell Golly 2002 / revised January 2002 Photographs Copyright Liz Prigg © 1998–2009