A NEW SET FOR A NEW MILLENNIUM!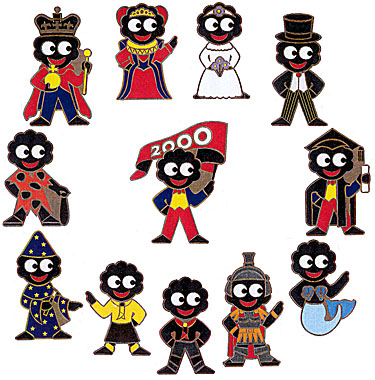 Release Date: October 4th 1999
There are 12 designs in the new set. They form an interesting mixture of new and continued themes. The promotions department used the list of suggestions that you have contributed on the Have Your Say section of this site to supplement their own ideas. It is a tribute to these suggestions that 9 of the 12 ideas appeared on the list. Well done and please keep the suggestions coming in. We want the next set to be as inspirational as this one!
S I T E M A P

Golly Corner: New Set / revised December 1999